A New Year, a New Look | Spill Kits for Australian Workplaces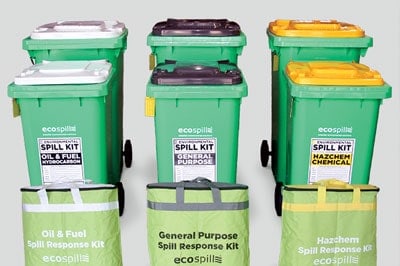 There is nothing to be gained by sitting around, especially during these dynamic days, and here at Ecospill, we like to keep up with the times. And the times of today call for a web presence that reflects our plans for the future – to remain firmly in touch with the trends in our sector and with the latest technology, to ensure that we continue to offer a service, across Australia, that sets a high standard for both products and client care.
To wit, you may have noticed a change of scenery.
While our last site had taken care of us for a number of great years, we felt that it was high time that we moved forward, and changed it up to a more modern and streamlined web presence. Our new site is, at long last, live and ready to take care of any and all of your spill kit-related needs.
What has changed? The new site brings a more direct layout, helping you to find a solution in a quicker and easier fashion. It is more mobile-friendly, to keep you covered when your PC is not in sight. And it is more visual, to ensure that you know exactly what you are getting when you do business with us.
But rest assured – Ecospill, as a firm, has changed very little. We still offer the same premium products, to keep you firmly on the side of legality. We still endeavour to keep you, your staff, and your local environment protected and safe. And we still offer the best training, product care, and client care in the business. That much has not, and will not, change.
From all of us here at Ecospill, we are excited to show off our new online presence. Let us know what you think of it – we are glad to hear it.
And for all your spill kit needs, throughout the length and breadth of this country, Ecospill are ready to take care of you, with our trademark care and commitment to you.